Music Collection Updates – 2018 Q2
Hi all
Here we are for collection updates for 2018 Quarter 2.
If you are new to this series of posts (this is the first one), I go over the CD's, Vinyls and any other music format that I have purchased this month and now fully call 'mine'. Releases that are in my 'listening queue' are not listed below, think of those as being in a state of limbo, purgatory almost.
Start Month: April 2018 | End Month: June 2018
Notable Additions for this Quarter
---
Porter Robinson – Worlds [CD]
Astralwerks | B002002002 | 2014 | Electronic
I have enjoyed this album from Porter Robinson for many years now. If there is any kind of Electronic music I enjoy like cocaine it is the kind of electro-pop infused creativity that you find on this release. After many listens of this album on Spotify, and to avoid it from stagnating in my listening queue for forever and a day, I took the plunge and bought the CD. I would have liked the Vinyl, but seeing as sellers want £100+ for that right now – I think I will pass.
Most Memorable Track: Sad Machine
This track is beautiful, absolutely stunning. I love listening to this track when I am in the gym or if I am having to walk somewhere. The strong vibrant synths matched with the vocaloid breaks are a match in heaven.
---
Sleigh Bells – Treats [CD]
Mom + Pop | 85827500162 | 2010 | Indie Noise-pop
This quarter I have been trying to fill out my collection, bringing physical releases into the collection which I have already owned in my digital collection for years. What is beneficial about this is that many of the once slightly-too expensive CD's from around 2010-12 have begun to drop like lead. I picked this CD up for a very reasonable price on eBay.
The album itself was on my heavy rotation list back in college. Along with other abrasive Electronic records of the time such as Crystal Castles (see below), I used to drown out the world around me to Sleigh Bells distorted beats. What I found enthralling about this record was the fact that Alexis' vocals are amazingly clean over the thumping distortion. I would say this record, along with Crystal Castles, definitely marked a turning point in my musical taste – taking my tastes for indie pop, smashing that against my old love for heavy metal and then creating the desire for noise pop and rock.
Most Memorable Track: Riot Rhythm
I remember always choosing this track first when moving from class to class at college – full volume. Probably hasn't done my hearing any good. Those thumping drums are glorious.
---
Crystal Castles – Crystal Castles (II) [CD]
Fiction | 2740407 | 2010 | Indie Noise-pop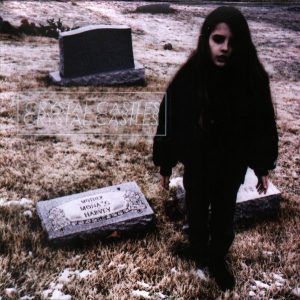 I actually didn't like this album. I was so enamoured with the band's first album, which was just nearly pure electro-pop with heavy dabs of chiptune, I felt this album was a real detraction from the formula I had come to love dearly. However slowly I fed myself this album, forcing myself to listen to it – and then I began to understand it. With the release of (III) the bands third record, it is clear that this was the style of music they were wanting to make – dark, industrial noise-pop. Less distortion here than on Sleigh Bells Treats but still plenty of atmosphere throughout the record. I still place this at number 2 in my favourite albums from Crystal Castles, as the first debut album still holds a very special place in my heart.
I am surprised how long it took me to end up with a physical copy of this album. It has sat in my 'listening' queues over nearly 8 years! But like some kind of zombie, kept reanimating itself and ending up in new queues (I clear the queues down every few years to make way for fresh items). Well I finally did it, and like with Treats' this album costs nearly 0 to purchase online.
Most Memorable Track: Empathy
If there was any track on this album that I loved from the start, it was Empathy. That doppler effect throughout the track is just addictive. Paired up with the bent whispery soft vocals makes this a great track for me. Shame none of the bars around here play anything like this cause this would 100% get me going.
---
Boards of Canada – Music Has The Right To Children [CD]
So I probably would have never really bothered listening to BoC if it was for a friend who is a big fan of them introducing the records to me. I started with maybe one of the most popular, Geogaddi. I am terrible when it comes to listening to a particular artists' or bands discography – it can take me years, even for the ones that I love. The same goes for BoC. I was struggling to find something entertaining but not distracting to listen to while working (be it at work or working on hobbies), I had worn out listening to Geogaddi and wanted something more. I knew that 1998's Music Has The Right To Children was highly recommended by my friend so I chose that on a whim, and I loved it. Even to the point where I began listening to it as more than just background music.
Most Memorable Track: Sixtyten
This is a difficult one for me. I don't really have one particular track that I enjoy more over the others, but I do love the composition found on Sixtyten. The issue with these albums is that because I often listen to the album as a whole, and don't take parts of them and put them into other playlists, I never form a strong connection to one of the tracks in particular – but instead the record as a whole.
---
Weezer – Weezer/The Green Album [CD]
Geffen | 493 061-2 | 2001 | Power Pop
OK, hear me out. I do enjoy music, but there are giant holes in my listening history. There are many rock acts that you'd expect me to know well (The Beatles, Metallica, Pink Floyd etc) that I have absolutely no reference for, I know who the band are – I may know some of the band members, and I may know the odd popular track but I can safely say I have never listened to any of their albums in full. Criminal, I know.
But before you arrest me for that crime, please know that I am actively working against it – picking up CD's and vinyl's from those big names to fix the holes. One of those holes that I have been working on is Weezer. I know who Weezer are, and back in the day I had a few of their songs my iPod. I was never a big fan of them at the time, preferring the angsty pop-punk/nu-metal tracks from Sum-41 or Linkin Park.
A lot of things changed for me musically when I hit college, and I began to move away from relishing in the YOU DONT UNDERSTAND ME MOM music moving further into odd music that fit my current mood, outlook and personality at the time. It was around this time I began to find myself more attracted to slower, more delicate music with really depressing undertones (Eels, Elliott Smith, Fiona Apple, Tori Amos, Mercury Rev etc). However like with food, I can't just have a diet of shit that makes you wanna… die, you have to balance it out. Memories of listening to Linkin Park and Sum-41 were still too fresh and didn't carry much of any nostalgia at that point, so I couldn't use them to balance things out. Pop music at the time was just too erugh, as it has always been – too happy, like constantly consuming sweet and soft drinks until you wanna puke. So I had to find a medium – between the gruel that I was so totally becoming obsessed with and the happy easy-going and fun pop music of the day. Well it was at this point I began to discover a lot of Indie Pop and Power Pop bands and my god, did that really hit the spot. It all began with Fountains of Wayne, who you could say are very similar to Weezer in sound and style.
The problem with my diet is repetition, over the years – moving past college and into the wonderful world of work – I began to take comfort in listening to the same stuff. It was only about a year ago that I decided that I hated this diet of the same stuff, and I wanted to go and explore and discover again – like I used to in college. I 100% started with the wrong record with Weezer, Maladroit – but I enjoyed it quite a bit and it fit in nicely as a new addition next to Cake and Fountains of Wayne. The Green Album, which might arguably be one of Weezer's most well known albums, came up in a haul that I purchased this quarter. It went straight into my listening queue and I ended up prioritising it over everything else, a few weeks later and I can safely call it part of my collection. I love listening to this album – but I can't really put a point on why, I just enjoy it.
Most Memorable Track: Hash Pipe
Boo, hiss – yeah I know maybe one of the band's most popular tracks. I actually would even say (even more annoyingly) that I like all the tracks on the album. This is the most memorable right now as it is the track I instantly recognised, but it is just a really good song. Just because something is popular doesn't always mean it blows, something I wish I could have taught my 17 year old self.
---
Green Day – Nimrod [CD]
Reprise | 9362-46794-2 | 1997 | Pop Punk
OK once again, filling holes. Don't judge me, before this I only knew Green Day for their hits – much to the disdain of my best friend (big Green Day fan).
So I bought this CD along with 3 others from eBay. Not really a haul, I just had a spare £10 and wanted to spend it on something different for once. I have been on a big late-90s/early-00s pop/emo punk wave, purely because I love the nostalgia trips it brings me (even though I had never listened to these records when I was a teenager… pseudo-nostalgia?) Either way, the seller had a few CD's for sale but all were of similar ilk – nice. I chose 4 CD's and waited for them to arrive. One of the albums I was already familiar with (Blink-182's Take Off Your Pants and Jacket) but the rest went into my listening queue. Now I don't know why I prioritised Lit's A Place In The Sun over this record (which is much better) but anyway, when I did finally get round to listening to this CD a good few weeks after purchase (which is why this falls into Q2 and not Q1) I loved it.
I also then realised that I was an idiot for only listening to American Idiot and making my mind up. OK its not night and day, Green Day are still Green Day but damn this is so much better than that record. All I wish was that I had this album when I was a teenager, as I think I would have been better off spending hours listening to this over Nonpoint or P.O.D.
Most Memorable Track: Scattered
Once again I probably could say I enjoy most tracks on this album, but the one that always caught my attention was Scattered. I actually had my first proper listen to this album a few weeks ago when I walked into town (which takes about 1 hour). On these proper listens (so not listening in the car half-asleep, or having the album on in the background as is so typical of my listening habits these days) I actually absorb the record in its entirety and make a decision as to which tracks I really like; and I really like this track. I do think that my 13 year old self would have probably loved the love lyrics found here such as "I've got some scattered pictures lying on my bedroom floor."
---
Incubus – Morning View [CD]
Immortal | 504061 2 | 2001 | Alternative Rock
Once again filling holes here.
I used to crush hard on this girl at the start of college who was a die-hard Incubus fan. Years prior this would have meant that I would have made serious attempts to acquaint myself with the bands music to have common ground – luckily I didn't, I think it's usually a bad move to do this; as you may fool yourself into liking something you actually don't.
Again I was familiar enough with Incubus, as they appear on my favourite nostalgia chests the Kerrang! compilations. Well it has only taken me nearly 10 years to actually listen to one of their albums, and I thought why not the album where I know most of the tracks already – Morning View.
OK so I'll be honest, it wasn't that planned. The CD came in a haul, I saw it and went huh, probably should see what she was raving about. And it is good. Maybe not as good as she made it out to be – but hey different strokes for different folks. But it's a very good alternative rock album – once again I wish I had heard it sooner, but with the style found here (very slow, melodic and an almost brooding sound at times) I don't think my younger self would have appreciated it. It honestly took a few listens for me to get into the groove of this record even with my current music maturity – but I have come to love it.
Most Memorable Track: Wish You Were Here
Yeah yeah, ok once again Dan's chosen one of the most popular tracks off the album for this best track. BUT THIS TRACK IS REALLY GOOD. I do love it, nothing more to say really.
---
A Tribe Called Quest – Beats, Rhymes and Life [CD]
Jive | 82876 53548 2 | 1996 | Hip-Hop
So it is pretty much a given that if I find any hip-hop on physical media in the field I will probably pick it up (unless I already own it, or I know it's terrible). I have been making my way (slowly of course) through ATCQ's discography; and so far have enjoyed every album I have heard. This is the groups fourth album released in 1996 and continues the formula jazzy east coast hip-hop they are known for.
I'll be super honest here and I probably jumped the mark putting this into my collection. Some albums I know that I will enjoy on the first listen, and so I will move it straight out of the listening queue and into my collection. What this means is that I fail to establish any real relationship with the album, leaving that relationship to build eventually over the years it spends in my collection. This process is usually successful, and I get better with each time this happens; when it fails the album will simply die in my collection and no relationship is ever established.
Because I haven't developed a relationship with this album yet, I can't really state a memorable track or have any interesting stories to compliment this addition.
---
Madonna – Ray of Light [CD]
Maverick | 9362-46847-2 | 1998 | Pop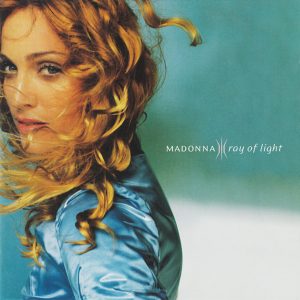 OK, so I am a big Madonna-stan. I do think she is the queen of pop, at least for decades prior to this one. She made some damn good pop music.
Liking big-time pop queens and kings isn't cool as I found out after I was ripped apart in my first year of secondary school for having mostly Michael Jackson songs on my MP3 player. What this caused was a good few years of guilty pleasures, and hiding my admiration for these pop legends. Madonna isn't cool man, look at this small time metalcore band they are so much cooler – in hindsight, they really aren't a touch on Madge.
I think I fully embraced my adoration for Madonna in a drunken night of dancing and messing with two good friends. I was young (although not that much younger than I am now) and the local bar we frequented was having an 80s night. This was my first time enjoying such a thing. I got way to drunk for it, partaking in something shameful called minesweeping. I can't exactly remember what track it was that slammed me in the face with a wave of energy and intense dad dancing, but for the story let's say it was Into the Groove. There I am, strutting my shit around the cramped dancefloor, my friends watching on in horror. I begin to think it would be a cool idea to climb up a steel girder, and begin pointing and singing at people coming in and out of the front door. I felt like a king (or queen) as people began to sing and dance with me. Out of the corner of my eye I see my recent ex, watching on with absolute bemusement at what is going on. Normally a sober Dan would have become shy and ran off, but fuck no this was my jam and I was out to prove a point. What that was I couldn't tell you, but from that point on I just accepted that pop music is good and should be enjoyed without any shame.
In my days of hiding my love of pop, before the aforementioned event, I had come across the track Frozen. I think it was part of some talking heads show about the most amazing music videos ever! or something to that effect. I have to admit I think the music video for Frozen is great, but I found myself enjoying the dreamy electro present in the track more. When I was in the mood I would often prioritise listening to it.
Recently I have been educating myself on Madonna's music and have slowly been purchasing records and CD's of her classic 80s output. From what I can gather the 90s were a difficult time for many 80s pop stars – music got more dark, and serious. Grunge and gangster rap were all the rage, and nothing about either genre was overly bouncy and happy. However here in Euro-land Euro-dance and techno music was big stuff, which was bouncy and happy; taking cues from the music that Madonna had pioneered. However, like fellow 80s pop queen Kylie Minogue, Madonna seemed to adopt a more serious and dark tone to her music for this record. And I really like it.
I think the album has aged well, although I would pair up in a playlist with other alternate-pop records of the decade; such as those from Tori Amos and Fiona Apple. I really appreciate the heavy ambient and trip-hop electronic influences that are present here; although don't get me wrong the album has its fair share of duds. Ashtangi is one of these tracks that feels like Madonna is trying to channel her inner-Bjork, which simply doesn't exist. Candy Perfume Girl is a bit of another odd track with a crawling bassline, similar to that from trip-hop artists Massive Attack or Tricky. I think what jars me the most is simply that the title sounds like it should come from one of her 80s pop records, not this more edgy pop album. The title track, Ray of Light might be the most pop track on the album and is what I recall being given the most radioplay years after it was released.
I picked this album in a haul, normally I would have disregarded it as being a failed album from an 80s popstar trying to make headway in a decade they simply did not fit; and although not perfect I feel that Madonna gave it a good shot and was reasonably on-target. Considering this album costs pennies to buy, I would recommend it for any pop-head wanting to get a good understanding of how 80s pop coped in the 90s music landscape.
Most Memorable Track: Nothing Really Matters
Not Frozen which is what I would have expected myself to have chosen here. My memorable tracks are often the entry points to an album; but instead I felt that the track Nothing Really Matters is my favourite from the album. The thumping house bassline is what really gets me, paired with Madonna's swooning (is that a word?) vocals makes for a great dance-pop track.
---
Tori Amos – Crucify [CDS]
Atlantic | 7 82399-2 | 1992 | Pop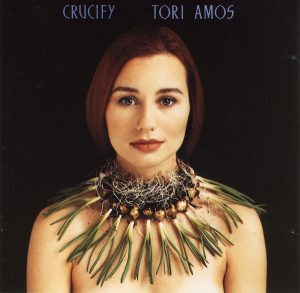 I have said before, I don't really do singles anymore. Under any format. They take up too much room for little replayability. However at a recent car boot I came across two singles from Tori – one of my favourite 90s artists. I actually picked them up without much further consideration than "Well it'll be nice for my collection" – it wasn't until I got home that I actually listened to the releases. I love Crucify from Little Earthquakes it was one of the first songs of Tori's I heard that made me delve into her discography further. This single contains a strange remix of the classic song – I'm not sure about the remix however. What is special about this release are the inclusion of 3 covers, which were later made available on a deluxe version of Little Earthquakes. Another track from the album is also included as track 2, Winter – in its original mix. This is another fantastic, beautiful track from Tori – making this single a worthwhile purchase for the measly amount I paid for it.
Most Memorable Track: Smells Like Teen Spirit
I think it's a requirement for every teenager to be subject to listening to Nirvana in their formative years. With that everyone knows this track, but considering that this single came out just one year after the original probably means it was approached with some hesitation from die-hard Nirvana fans. I know, even today, that if a big time artist covers a song within 5 years of the original being released fans will often disregard it as the cover artist simply trying to bandwagon some fame off the original. I definitely felt this way when Birdy released her version of Bon Iver's Skinny Love. I guess the good thing for Tori and myself is that I am no die-hard Nirvana fan. Don't get me wrong, I enjoy their music – own most of their albums, and even if I was a die-hard fan I try and avoid the narrow mindedness of no-one being able to cover their songs. A good cover to me brings something new to the table, a new take on a classic song – this is exactly what Tori does here. I actually in ways prefer this version, as it gives the song a much darker feel.
---
Tori Amos – Cornflake Girl [CDS]
EastWest | 7567-85695-2 | 1994 | Pop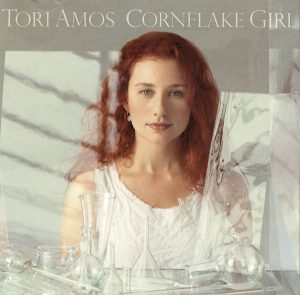 So I picked this single up with Crucify above. Most of the statements that appear in that section apply here; I don't do singles unless I decide it is really worth it.
Was getting Cornflake Girl (one of my favourite Tori tracks) on CD single worth it? Sort-of.
This single jumped the listening queue and made a bee-line straight to the collection on the basis of the artist and the title track alone.
---
Emery – In Shallow Seas We Sail [CD]
Tooth & Nail | TND44009 | 2009 | Emo
This is another album that I have owned digitally for years now, and I have always been meaning to get a physical copy of.
I came to find Emery right in the last few years of secondary school. Hormones were raging, my body was changing, I was hopeless (still am) with courting the opposite sex, I hated the popular kids, I was struggling to understand the world around with me, dealing with the pressures of exams and expectations; all of which began to twist and screw me into a bitter person. Gone was the happy 12 year old that people knew, and what came out was an edgy rude and obnoxious teenager. Parts of that person are still alive even at the ripe age of 23, and sometimes I like to give him some exercise by indulging myself in the music that I was listening to then. Emery are one of those bands that takes me right back, opens up the mental box in my head and out comes Dan the teenager.
At this point in my life all I wanted to do was listen to the most abrasive music I could find, this was remedied with metal and screamo/emo music. Emery fall into the second group there; pure emo bliss with plenty of screaming and loud guitars. Although In Shallow Seas wasn't my first Emery album, that goes to 2004's The Weak's End it might be one of my favourites. I would say that the lyrical content has improved here over the 2004 attempt, but this is emo music – don't expect anything too deep or cryptic, wearing your heart on your sleeve is key here.
I don't listen to Emery that much these days, I have to really be in the right mood to listen to it as it is quite an intense experience. These days I don't follow anything in the metal, punk or emo scenes (if it even still exists); I pretty much threw out my love for the genres as I started in college – it is only recent that I have begun to re-embrace them again; however I rarely move past 2010 and am very picky about which releases I listen to.
Most Memorable Track: In Shallow Seas We Sail
So.. I probably had a clear favourite track when I was a teenager. But also knowing who I was this probably changed day-in, day-out – depending on which track I felt was the most accurate to how I felt that very moment. If Emery come up in a big library shuffle I will usually skip them, because I guarantee it will come on after something flowery and nice like Colbie Caillat or Marie Digby. The one track I actually do enjoy listening to for more than just the sake of nostalgia would be the title track. It's less abrasive than the other tracks, and there are some really sweet harmonies present here; which is only excelled by the bands unusual formation of two vocalists.
---
Hall & Oates – Greatest Hits: Rock and Soul Part 1 [CD]
RCA | PD84858 | 1983 | 80s Pop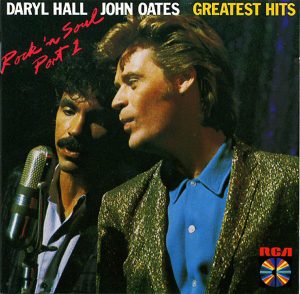 My current objective is to clear as much backlog that I have built up over the years. This includes buying CD versions of albums I also have on vinyl.
For that reason I can't really explain this album in much detail, there isn't any fun story behind it or how it makes me feel – I just enjoy it. I think Hall & Oates might be one of my favourite pop duo's from the 1980s, and this album is a collection of some of their best work.
Most Memorable Track: Rich Girl
This album probably contains a good 6 favourite tracks of mine, but I think Rich Girl is just one of my all time favourites. This is the song I use to show people who Hall & Oates are. It's just so catchy… I also like to sometimes just change very Rich to Bitch because I am a wholly immature person.
---
Mondo Grosso – 何度でも新しく生まれる [CD]
Cutting Edge | CTCR-40388 | 2017 | Electronic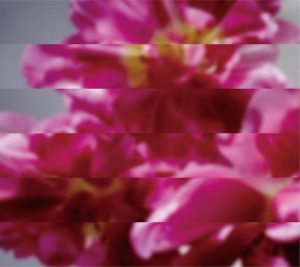 Just before starting this quarter of my collection I visited Japan for the second time in my life. I adore the country, and am a self-processed casual japan-o-phile. This means although I don't spend every waking moment of my life reading about Japan, learning Japanese, playing Japanese video games or watching Japanese anime; I do take a serious interest in the countries culture and what it outputs in regards to TV, film, music and video games; in short art.
My exposure, like many, to Japanese music has been ultimately through games. For me it would be the soundtracks to the Katamari games that are what got me started with Japanese music. These soundtracks provide a wide range of styles that are popular in Japan. Finding Japanese music here in the UK isn't easy, you most certainly won't find any in your local HMV and you rarely see anything in a charity shop (the closest I have come would be finding chinese pop cassettes in Chelmsford). The language barrier also causes some frustration, and only up until recently have streaming giant Spotify began providing music from the far east.
When it comes to western music, I have my sources and my own methods for discovering new music. None of these methods would bring me to Japanese music, well aside from possibly exploring artists who feature on film soundtracks of films that I enjoy. Instead I have to be slightly proactive in finding music from Japan. What this means is going to the Japanese HMV and Amazon websites and simply trying what's in the charts.
Japanese music has a very distinct sound to it, doesn't matter if it is J-Pop, J-Rock, Electronic etc. This can sometimes create a barrier for me to fully enjoy what is being presented to me; some of it is extremely technical but something just feels off or distracting. I usually come away from listening to an album disappointed, only maybe liking one or two tracks out of maybe 12.
Now I don't know if I have simply subjected myself to listening to enough mediocre Japanese music that I have finally developed a taste for it, but Mondo Grosso might be one of the first Japanese music artists (well he's a producer really) that I truly enjoy. I came to know about Mondo Grosso's music from YouTube's recommended videos algorithm. Yes I know, amazing the algorithm actually works for once. I found myself watching and really enjoying the music video to ラビリンス. I think I've watched it a good 10 times (which is a lot for me), from here I found the album title and placed it into Spotify expecting to see the dreaded No results found for 何度でも新しく生まれる. I was proved wrong, this album was on Spotify.
I actually have been listening to this album since around the start of the year. I try and avoid letting albums rot in a Spotify playlist, so I kept myself listening to the album. I would listen to it at the gym, coming home from the gym, in the car, at work – everywhere! I finally built up the courage to look how much the album was for sale on Discogs, eep £30 – that's a lot for just a CD. So I then took to looking on Amazon and eBay, but no one else was selling it. Well I thought probably can pick this up in Tokyo – haha that was not the case. I visited many music shops in Japan, there is a lot of music in Japan that us in the west have never seen or heard of. Combine the insane choice with the language barrier and it would have probably taken me all 2 weeks to sort through the small Tower Records shop in Akihabara; to which I probably wouldn't have found this.
I came back empty handed, but there were a few other things that I wanted from Japan that I couldn't either find or get when I was out there. The solution was simple, a big order via a proxy shipping service. I had used FromJapan before and set about making my order, sharing the service with one of my friends who had joined me on the trip. 3 months later (groan) and it arrived.
So let's get down to the music. To me I see this album as being a pick-and-mix of fantastic Japanese vocalists paired with a very talented producer. Mondo Grosso (Shinichi Osawa) makes some of the best beats I have heard in ages. They are clean and strong, which makes for great driving songs. Paired with airy, almost euphoric vocals, strings and synths the tracks almost take me back to my days of listening to classic trance and vocal house tracks. The album sounds great, probably thanks to it being mastered by Herb Powers Jr.
Most Memorable Track: ラビリンス
I couldn't tell you what is being sung about without looking it up; but to me that is one of the positives of foreign language albums. Sometimes I just want to enjoy the music for the sound, not what is being said – this my reasoning for enjoying such unhealthy amounts of female fronted K-Pop groups. I would say this album is nearly a 5 star rating, but I am always hesitant when giving those out; however I really don't have any tracks that I really don't like on here. My favourite would probably have to be ラビリンス, as it was my entry point to both Mondo Grosso and the album; however 惑星タントラ is a hot competitor.
---
Other Additions for this Quarter
I'll be honest, I can be horrendously lazy and uninspiring. This section is an ode to that part of me. Pretty much I added these releases to my collection because I just enjoy them. There isn't anything exceptional about any one of these releases, some of them may be an additional step to completing the discography for a particular artist, band or performer; some might just be good collection fillers.
Radiohead – The Bends [CD]
Parlophone | 7243 8 29626 2 5 | 1995 | Rock
Less Than Jake – Anthem [CD]
Sire | 9362-48485-2 | 2003 | Ska Punk
The Crystal Method – Tweekend [CD]
Geffen Records | 069493063 2 | 2001 | Big Beat
Fugees – The Score [CD]
Columbia | COL 483549 2 | 1996 | Hip-Hop
Snoop Dogg – Tha Doggfather [CD]
Interscope | IND-90038 | 1996 | Hip-Hop
The Academy Is… – Fast Times at Barrington High [CD]
Fueled By Ramen | 7567-89898-0 | 2008 | Power Pop
---
Quarter in Review
This quarter has been reasonably successful. Starting this blog has helped to keep me focused on actively moving through my listening queues and adding to my collection, instead of just leaving to chance.
This quarter has been a real 50/50 mix of buying items from my wantlist that have been on there for years, and adding albums that I should have probably already owned. This is likely going to be a theme throughout this year as I want to try and come out on top in regards to my music collection.
My trip to Japan that occurred just before this quarter began was great and gave me some time to reflect about who I am, where I want to go in life and ultimately what I want in life. I've spent a lot of time these three months making changes in my life to try and avoid the inevitable hole of repetition that I was heading for; in short avoid getting stuck in a rut.
Although I did buy some vinyl in this quarter none of it has made it into my collection. Hopefully next quarter there will be some of the glorious black stuff making a return; but I don't want to make any promises as shiny CD's seem to surround me at the moment with their prevalence and low-low prices.