Cheap Shots Volume III – Compilation to Spotify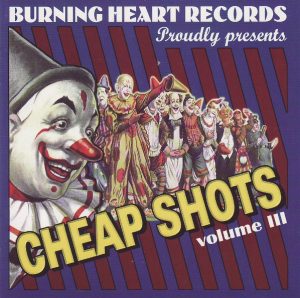 In this series we look to preserve compilations by introducing them to the world of streaming music services, namely Spotify. These compilations are not available on Spotify at the time of publish, so we compile a playlist of the tracks and make it public.
This time we are looking at a 1997 compilation sample from Burning Heart Records which contains 23 tracks.
Originally released on CD.
Spotify Playlist
Missing tracks:
59 Times The Pain -Flares & Slippers
Within Reach – Unity Company