Warped Are They Now? Vol. 1 – Compilation to Spotify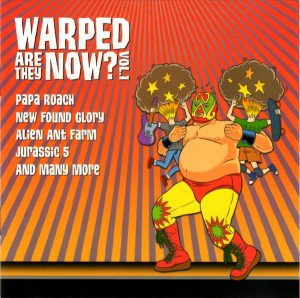 In this series we look to preserve compilations by introducing them to the world of streaming music services, namely Spotify. These compilations are not available on Spotify at the time of publish, so we compile a playlist of the tracks and make it public.
This time we are looking at a 2001 sampler of sorts called Warped Are They Now? which appears to contain 10 tracks of bands that appeared on the Vans Warped Tour. The compilation is slightly unusual in that it contains clean versions of some of the explicit songs. Also considering that the title includes "Vol. 1" there is no record of there ever been a follow up compilation.
Originally released on CD.
Spotify Playlist
59 Times The Pain -Flares & Slippers
Within Reach – Unity Company


Missing Tracks: