Hello…
and welcome to the personal blog and website of me, Daniel Milner! But please, call me Dan.
On this far corner of the world wide web you will find a series of rambling posts from myself covering topics and subjects that I find particularly interesting or worthy of sharing with the world.
Please see my most recent posts for a particular category below.
Latest Computing Post
The image showcase from The Official Microsoft Windows XP Magazine, Issue 45 – May 2005.
Latest Cars Post
In this post I look at the used car prices for Alfa Romeo's in 1972 and compare their prices (adjusted for inflation) to the current prices on the classic car market.
Latest Video Games Post
Details and information on the 2004 Xbox video game Sudeki currently in my collection.
Latest Music Post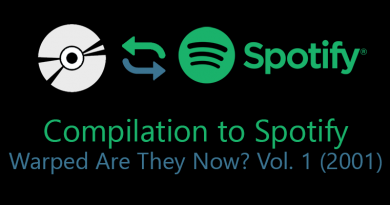 In this series we look to preserve compilations by introducing them to the world of streaming music services, namely Spotify. These compilations are not available on Spotify at the time of publish, so we compile a playlist of the tracks and make it public.
Latest Miscellaneous Post
A classical compilation released by Mars to promote M&M's in 1996 – but doesn't appear to fit with the other promotions happening for the brand of the time. An odd duck?
Random Items from My Music Collection