Sugababes – Push The Button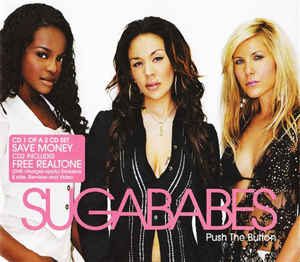 The Sugababes quickly became a cheap joke in the pop industry, mostly in regards to the ever changing line up. I never had any issues with the girl band, I can say this that the formula the Sugababes utilised throughout their successful career is still alive and kicking today with bands such as 
Little Mix
. This is music for girls pretty much, so lest not forget I am not exactly the target audience for any of their records.
Push The Button is a #1 UK Chart single and it shows, once again it fulfills that perfect pop formula of not being too adventurous yet being shallow enough for everyone to enjoy. The lyrical content is just another ambiguous love song at the end of the day, that people can mould and make it feel like its about them and their current situation.
The B side on this single is pretty naff, but does demonstrate the girls were certainly tempted by experimentation.