This is a post covering the content included with The Multimedia Variety Pack CD-ROM by GSP as part of the Shovelware Showcase series.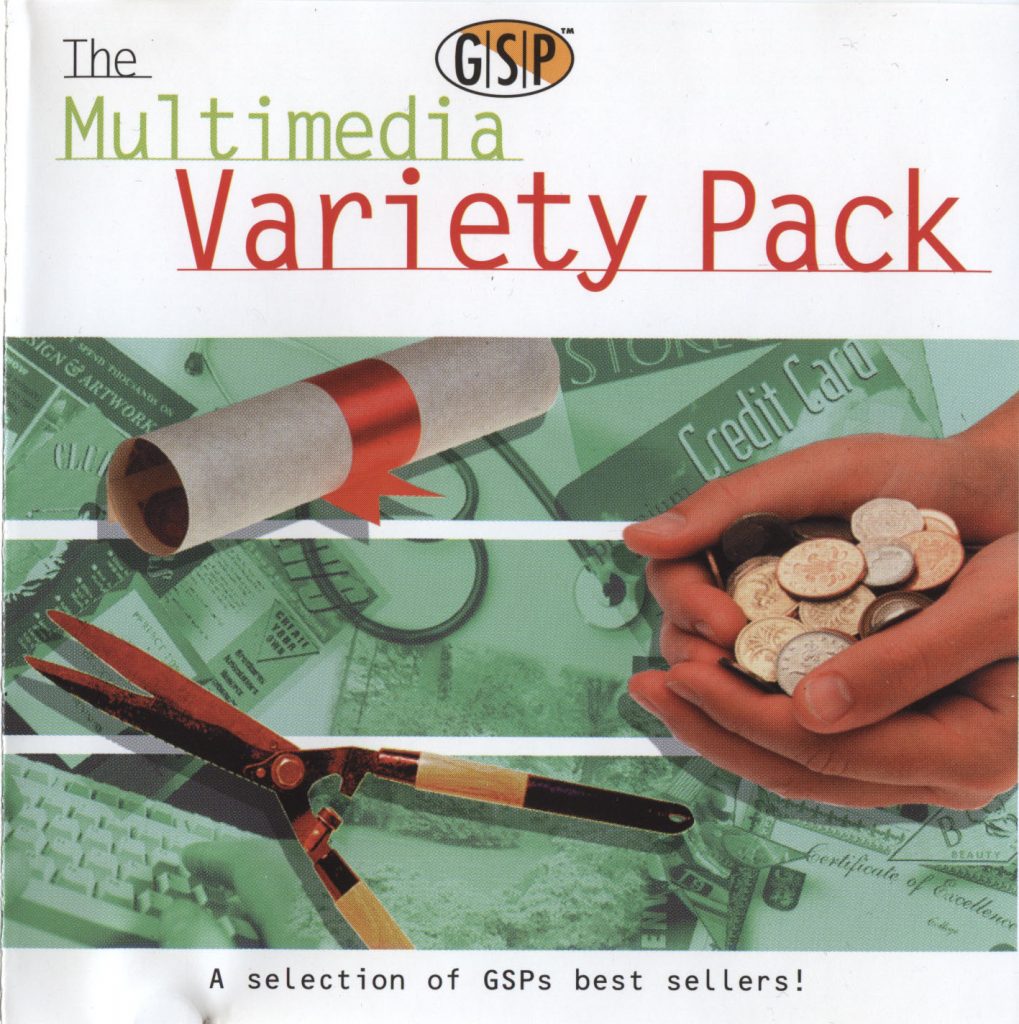 Overview
pending
Packaging
Packaging consists of a standard size CD-ROM jewel case with a solid black tray. A full colour front booklet is included with 2 pages of content, with two blank inside pages. The last page of the booklet lists the software items included as well as loading instructions. The rear inlay is single sided and shows box art for the 9 titles included.
Identifiers
The CD-ROM has an identifier (catalog (serial) number) of GSPCD047. The matrix ring reads GT084 01 &.
Contents
The CD-ROM is filled 522 MB out of a possible 700MB.
The featured items of software are:
PressWorks 2.5
DesignWorks 3.5
HomeWise
Dr Hilary Jones' Doctor in the House
Geoff Hamiltons Garden Designer
Instant Will Maker
Instant Typing Tutor
Family Tree
Money Matters
Software
| | | | |
| --- | --- | --- | --- |
| Name | Publisher | Version | Tested |
| PressWorks | GST Technology Limited | 2.5 | Working |
| DesignWorks | GST Technology Limited | 3.5 | Working |
| HomeWise | GSP | v2.12 | Working |
| Dr. Hilary Jones' Doctor in the House | | | Pending |
| Geoff Hamiltons Garden Designer | | | Pending |
| Instant Will Maker | | | Pending |
| Instant Typing Tutor | | | Pending |
| Family Tree | | | Pending |
| Money Matters | | | Pending |
| Border Creator Demonstration | GST Technology Limited | 1.0 | Working |
| DesignWorks | GST Technology Limited | 3.0 Demonstration | Working |
Images, Audio and Video
pending
Miscellaneous
pending
Images