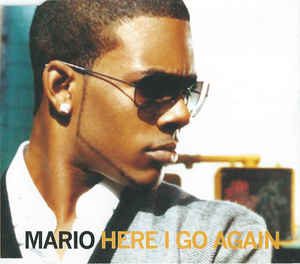 Considering at one point in my life it felt like you couldn't escape the hit 
Mario – Let Me Love You
, Here I Go Again missed the mark and maybe signalled how fleeting Mario's success in the UK charts would end up being. I like a lot of the glam hip-hop and r&b (sometimes dubbed "urban") music from the mid 2000s, but most probably in the same capacity that I love pop-punk and emo music from the same period. It reminds me of being a kid, so I usually only feel strongly towards tracks I recall from then and sadly Here I Go Again is not a song I even faintly recall. If anything I'd say this is the first time I am hearing it.
The track features some clean production from Ron "NEFF-U" Feemstar, not a name that I am familiar with sadly, but he did produce Wish U Were Here (Jamie Foxx) which I love. Aside from that however there isn't much more to say, it doesn't feature the catchy lyrics and melody of the previous hit and just fades into the background of other R&B tracks being produced at the time.
The second track, the B-side pretty much, is as you'd expect a remix. It's not terrible, it does work as a remix, but is just as forgettable as the title track and brings little new to the table.