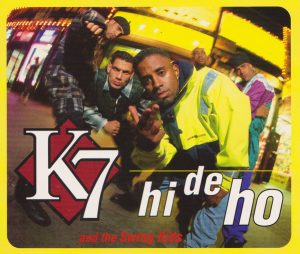 Rap was still finding its feet back in the early 90s, at this time there were two main contenders in the arena – gangsta rap and pop rap. This release, new to me at the time of writing, fits into the latter. Both genres at the time had issues with producing a lot of sub-par records that sounded very similar to each other, and this record fits into this category.
This is your typical cringe-worthy pop rap that is nice enough for mainstream radio play, doesn't upset grandma and is fun for the kids. With nonsensical lyrics, a stupid chorus and uninspired beats this track is just naff – pure and simple. I think what annoys me most is that this type of innocent rap is intended to be marketed towards people like me, young white guys. Yet I find it horribly boring and much prefer the harder lines found in gangsta rap of the same period.
Luckily this style died out by the turn of the millennium, with a few stragglers into the 2000s. And honestly this is one style I never want to have the pleasure of a revival.